Color Splash 5K Run/Walk 2023
« Back to Events
This event has passed.
EVENT:

Color Splash 5K Run/Walk 2023

DATE:

Saturday, September 23, 2023 • 9:00 am - 12:00 pm

COST:

$25-$45

PHONE:

(301) 739-8577

LOCATION:

Fairgrounds Park

580 Security Road

,

Hagerstown, MD

,

21740

,

United States

Color Splash 5K Run/Walk will be held on September 23, 2023 at the Hagerstown Fairgrounds.
HEAL's Color Splash 5K Run/Walk is a unique family event where participants get "splashed" with an array of powder colors through the course. This "fun run" is geared towards all fitness levels. There will be a clock but no timing chips.  Each adult participant receives a t-shirt and a finisher's medal.  This event benefits the HEAL (Healthy Eating, Active Lifestyles) program of the YMCA of Hagerstown.
After the race, enjoy a healthy post-race Festival with healthy food samples aligned to the USDA MyPlate and other helpful resources.
Registration Cost: 
$25 Early Bird Registration (April 24 – May 31)*
$8 Children 5 and under (April 24 – September 23)
$30 Regular Registration (June 1 – August 31)*
$40 Late Registration (September 1 – September 20 (online registration ends at 12pm))*
$45 Front Desk/Onsite Registration (September 20 – September 23)
*Discount group rates are available. Register 4 or more people at one time and a $5 discount will be automatically applied for each registration – ONLINE ONLY!
Thank you to our 2023 Sponsors!
Color Station & Youth Sponsors: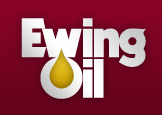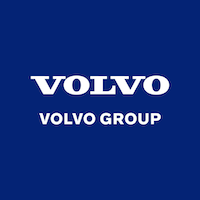 Specialty Station Sponsors:
Sustaining Sponsors:
Middletown Valley Bank, City of Hagerstown, Doing Better Business
Fan Club Sponsors:
Hagerstown Honda, Centers for Advanced Orthopaedics, Conagra, Controls Service & Engineering Co.,  Johns Hopkins University – Comstock Center, Hearty Pet, WV Pediatric Dentistry
Sponsorship Opportunities: Here's your chance to be the SPLASHER rather than the SPLASHED!  Get your business signed up to host a color station (or other sponsored area) during HEAL Color Splash 5K Run/Walk 2019​ and see how COLORFUL you can make this year's event.  Download a SPONSORSHIP FORM.
Be a Volunteer:  We need your help at the area's largest color run! Volunteer registration is open for Color Splash 5k with lots of different opportunities! Support the YMCA and help us promote Healthy Eating and Active Lifestyles!  Click here for VOLUNTEER OPPORTUNITIES!
Packet Pick-up:  You may pick up packets early at the YMCA! Stop by the front desk on Thursday, September 21 (4-7pm) or Friday, September 22 (9am-12pm).  Packet pickup is also available the morning of the event starting at 7:30am.
There will be all on-site parking at Fairgrounds Park. CARPOOLING IS SUGGESTED. Gates will close promptly at 8:45 am. You must be inside the park before that time.
Course Map: CLICK HERE!
Please note, inhaling the colored powder may cause problems in participants with respiratory problems. We encourage covering your nose and mouth with a bandanna or a shirt to prevent inhaling the powder.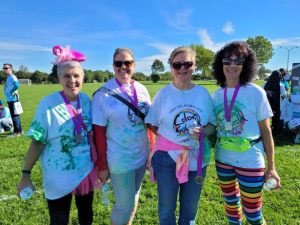 Frequently Asked Questions:
– What is Color Splash? HEAL's Color Splash 5K Run/Walk is a unique family event where participants get "splashed" with an array of powder colors throughout the course. This "Fun Run" is geared towards all fitness levels. There will be a clock but no timing chips.
– What do I wear? We will provide a white Color Splash 5K t-shirt when you pick up your participant packets. You are welcome to wear this or anything else you'd like to show off your splash of colors. Some people will be wearing other colorful items, such as knee socks, bright shorts and shoes. Be creative. It is your time to shine!
– Are the colors safe? Will they hurt my clothes? The color is basically food grade cornstarch and is 100% natural and SAFE. As with any substance, you want to keep it out of your eyes and our color throwers will make sure to aim low as you pass by. You can choose to wear glasses or goggles to protect your eyes and use a bandanna to cover your mouth if you prefer. Although the colors should wash out of your clothes, there is a possibility it might not. You will be messy. For more information about cleaning up after Color Splash, check out this article from Color Blaze: https://www.wholesalecolorpowder.com/how-to-clean-up-color-run-powder/
-Can I bring a stroller? Absolutely! As long as you understand that it will end up rainbow colored just like you. All kids 5 AND under can run with an adult FREE of charge and do not need to register. They will, however, not receive a participant t-shirt.
-Can I run with my dog? Sorry, no dogs allowed.
-Will the color hurt the seats of my car on my drive home? We recommend bringing towels to protect the seats of your car, just in case. You can also bring a change of clothes. Restrooms will be available; however, there isn't a secure sight on the premises of the event to keep your belongings.
-What is included in the cost of registration? The cost of registration covers: – Your Race entry (5 color stations, 3 specialty stations, 2 hydration stations) – Participant t-shirt – Participant Goodie Bag -Healthy Snacks and Water – Finisher's Medal
+ iCal Import
+ Google Calendar